Regular price
Sale price
$14.99 USD
Unit price
per
Sale
Sold out
Share
All you need to make a deliciously fragrant, spiced, clarified butter or Nitter Qibbeh - a cornerstone of Ethiopian Cuisine.
When making spiced butter, we follow the same method used to create ghee. This involves delicately separating the butterfat from the milk solids and water, resulting in a remarkably aromatic and flavorful cooking fat. Not only does this clarified butter boast a higher smoke point, but it also enjoys a longer shelf life compared to regular butter.
Get creative by using it to add depth to meat browning or a new twist to your morning scrambled eggs. This stuff is gold!
Ingredients: Verbenaceae herb (koseret), Ethiopian cardamom (korerima), nijella seeds (tiqur azmud), bishop's weed (netch azmud), fenugreek (abish)
New weight: 142 gm (6.5 oz.)
View full details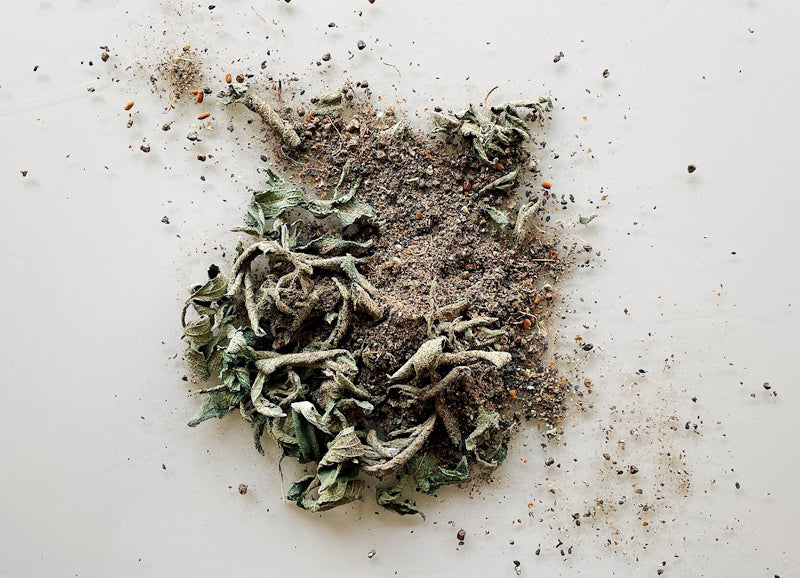 Qibbeh Spice | Butter Clarifying Blend
Amazing!
So far, I've tried most of the spices from Red Fox and I like them all but the Qibbeh Spice is my most favorite. I like it so much that I've ordered a second batch.